Drew's News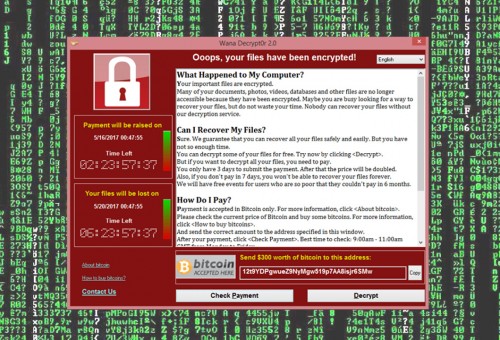 A global cyber-attack called the "WannaCry Virus" has hit over 150 countries, including the U.S.
Read on
Haven't heard of VantageScore? It is a credit scoring model that was created in 2006 by the big three credit bureaus, Experian, Equifax, and TransUnion, as an alternative to the better known FICO score from the Fair Isaac Corporation.
Read on
A rite of going to college is filling out the Free Application for Federal Student Aid (FAFSA) form. Anyone who has filled out the FAFSA knows how complicated it is. To help make it easier to fill out the form, the U.S. Department of Education created a Data Retrieval Tool (DRT) which could be used to retrieve the required tax information directly from the IRS.
Read on
Fake news. There's been a lot of discussion about it recently. While bogus stories and advertising cloaked as stories have been around for a long time, the Internet and now social media have helped to spread them quickly to more people. Being skeptical about the news or any information is a good idea no matter the source.
Read on
Have you ever searched for a customer service number online? NPR's All Tech Considered while working on a story decided to search for Facebook Customer Service. Prominently displayed at the top of the Google search results was a phone number. That number will get you a person but not from Facebook.
Read on
Tax season. For many people those words mean it's time to complete an unpopular task. So whether you like to get this chore done as soon as possible or wait until the last minute, here are some tips, reminders, and other information to help you prepare your taxes.
Read on
Page 2 of 24